KA sees its clients as "creative partners," not a contractor-contractee relationship. We firmly commit ourselves to achieve clients' goal together through architectural design.

Our ideal design is a combination of particularity and universality, which cultivates a new design trend and attracts people worldwide. That is to say; our solution to specific clients solves not only their specific problems but also ubiquitous issues in the world.

We use an approach which is open to discoveries: exploring all the possible solutions to extract the best solution to each project, without falling into formalism or common styles.

KAMIYA ARCHITECTS is a group of enthusiastic people who hope to make the clients feel excited in every single meeting and presentation throughout both the entire design process and architecture as an outcome.

Creative Director, 1st‑class certificated Architect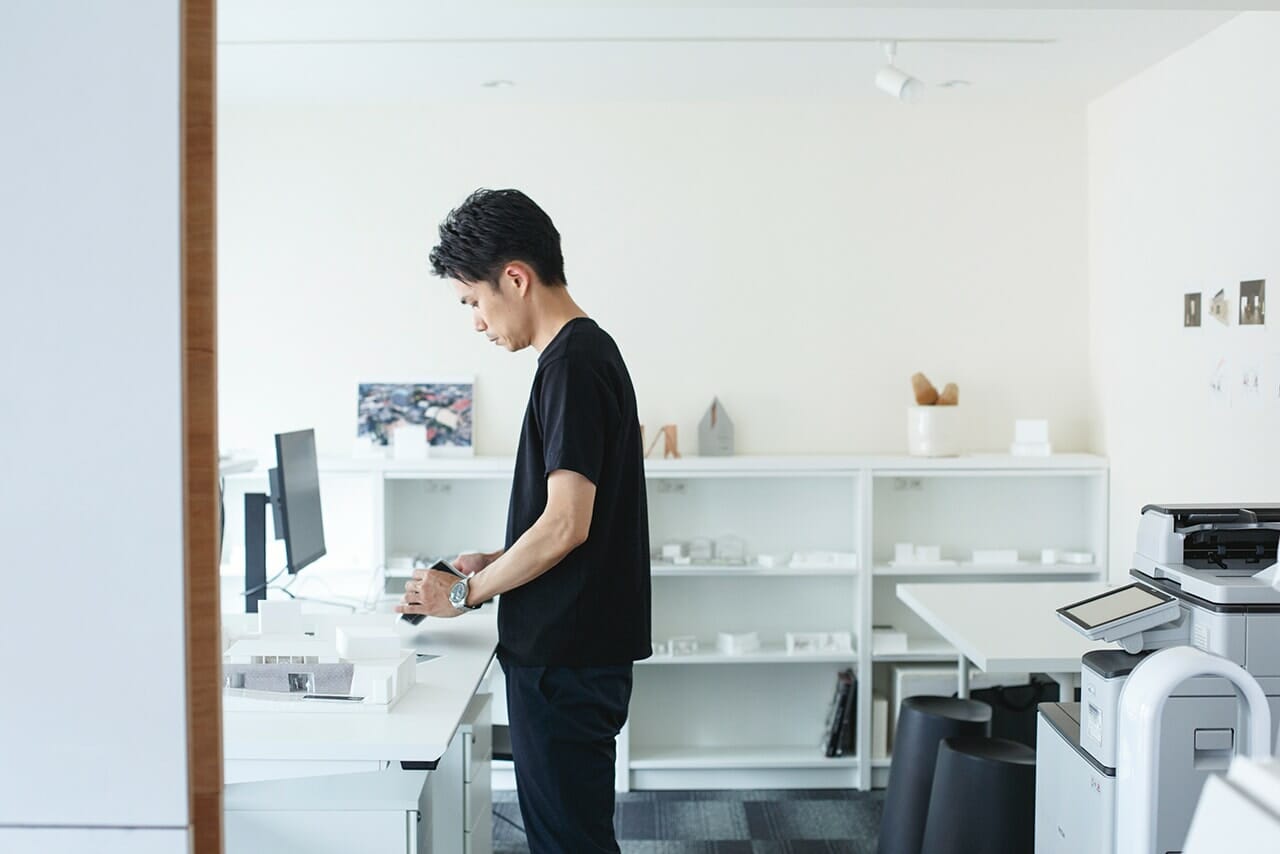 Shuhei Kamiya is a unique architect with international and cross-disciplinary experience
that makes him possible to invent solutions in a wide range of fields from architectural design
to furniture and product design, consulting, and creative directions for the clients' success.
His strengths are logical thinking as an architect, innovative thinking as an artist, and strategic thinking as a business partner.
Fun, simplicity, beauty, and comfortability are all present simultaneously in his design.
Shuhei founded KAMIYA ARCHITECTS after working for two worldwide architects.
Bjarke Ingels is one of the best young European architects, and Shuhei worked for him as a senior architect
of international competitions and large‑scale high‑rise buildings.
In addition, he researched the Nordic culture, selected as the program of the Japanese Government.
He had also worked for Kengo Kuma for nine years, one of the leading Japanese architects,
and learned the importance of detailed design and Japanese Craftsmanship. As a chief architect,
he was in charge of variety of projects from large public architecture to furniture and product design.
Shuhei is currently working on projects to successes with various clients.