KA sees its clients as "creative partners," not a contractor-contractee relationship. We firmly commit ourselves to achieve clients' goal together through architectural design.

Our ideal design is a combination of particularity and universality, which cultivates a new design trend and attracts people worldwide. That is to say; our solution to specific clients solves not only their specific problems but also ubiquitous issues in the world.

We use an approach which is open to discoveries: exploring all the possible solutions to extract the best solution to each project, without falling into formalism or common styles.

KAMIYA ARCHITECTS is a group of enthusiastic people who hope to make the clients feel excited in every single meeting and presentation throughout both the entire design process and architecture as an outcome.

Founder, Creative Director,
1st‑class certificated Architect,
Master Arch.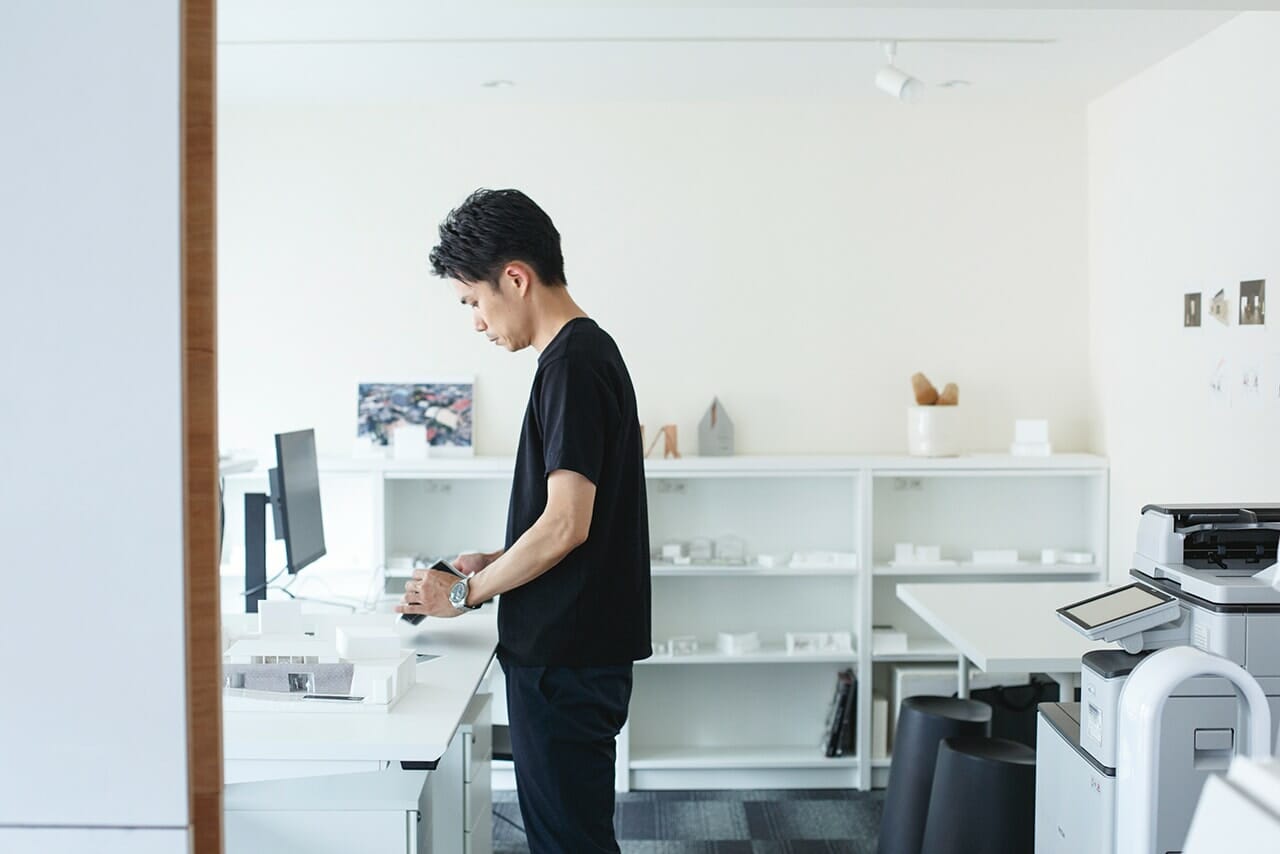 Shuhei was born in 1982 in a family, which owns traditional Kimono shop
at Toyohashi city, Aichi prefecture, and grew up surrounded by nature and
traditional crafts.
 
He started studying basics of architecture in 2001 at Waseda University. In
Master degree, he studied self‑build and open‑ended system, while he
won some of the renowned design awards in Japan, such as SD Review
and the Best Master Thesis Project Prize in Japan.
 
After the graduation in 2007, he worked at Kengo Kuma and Associate for
nine years and learned the importance of traditional and regional aspects.
As Chief Architect, he shared the pleasure of discovering innovative
architecture and products with both Japanese and international clients.
 
In 2016, he joined BIG in Copenhagen as a senior architect,
established by Bjarke Ingels, one of the best young contemporary architects.
Shuhei worked as project leader of international competitions
and project architect of large‑scale high‑rise buildings.
In addition to this role, he researched Nordic culture to bring back
the essence to Japan, using the program of the Agency for Cultural Affairs
of the Japanese Government.
 
Throughout the experience in Denmark, he resolved himself to
establish his firm, KAMIYA ARCHITECTS, back in Japan. This new firm started with unique concept:
"Making good architecture with client to achieve their long-term success and improve living environment around at the same time."